Brittany Ferries hails strong start to 2023
23rd January 2023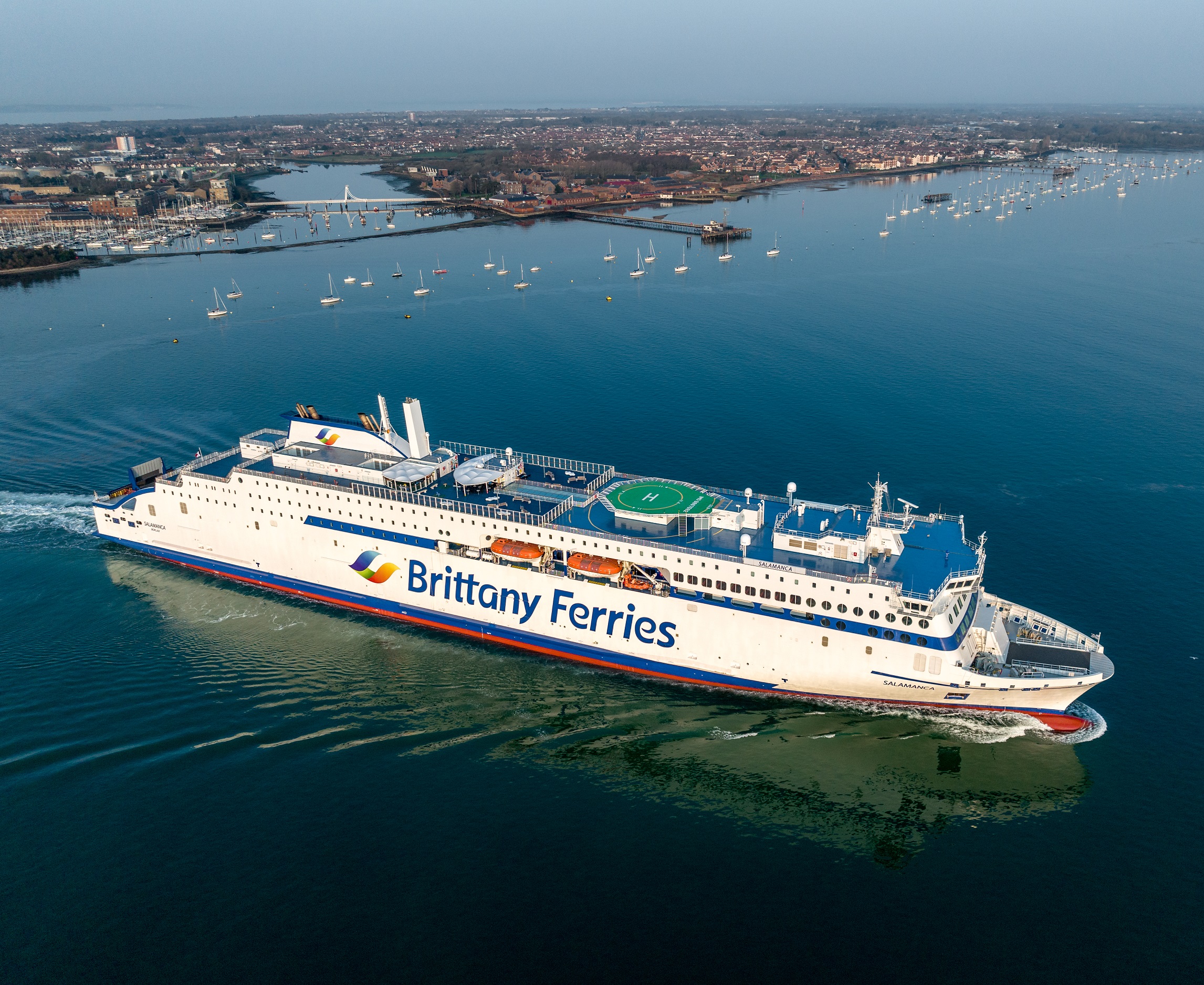 Forward reservations are up by 20 per cent. In total, 125,000 more passengers have booked to travel with Brittany Ferries, compared with the same period last year.
Meanwhile the company's next ship Santoña – powered by cleaner liquefied natural gas – is en-route to Europe, ready to enter service in March. She will sail from Portsmouth to Santander in Spain and to Cherbourg in France.
"It's early days, but we are delighted with how things are looking this year," said Paul Acheson, director sales and marketing Brittany Ferries. "Our first sailing took place on 2 January 1973. Fifty years on we have emerged from the Covid era with more people choosing the pace, space and convenience of travelling by sea. More than ever, we are ready to welcome passengers on board to enjoy a vacation in the most beautiful parts of France and Spain."
Brittany Ferries serves five destinations in northern France (Le Havre, Caen, Cherbourg, St Malo and Roscoff) and two in Spain (Bilbao and Santander). Services depart Portsmouth, Poole and Plymouth.
–Ends–
About Brittany Ferries
Brittany Ferries was conceived in 1972, starting life as a freight-only service on 2nd January the following year. The first ferry (Kerisnel) linked Roscoff in Brittany with Plymouth in the South of England and carried a cargo of artichokes and cauliflowers. Since then the company has progressively launched, then strengthened its shipping routes. This year, Brittany Ferries celebrates 50 years at sea. Millions of passengers and businesses transporting goods by sea across the so-called Atlantic Arc (France, UK, Spain and Ireland) rely on the links forged over the decades. In addition to cutting congestion and emissions on busy roads, these motorways-of the sea have helped enrich local communities, creating jobs and nurturing international tourism.
For more details visit: https://corporate.brittany-ferries.com/en/ 
Key figures:
Revenue: €202.4 million in 2021 v €469 million in 2019. NB: revenue figures for 2022 will be published in March 2023 at AGM
Fleet renewal: Four new LNG-powered vessels to join the fleet including two LNG-hybrids by 2025
Employment: 2,500 employees, including 1,600 seafarers (full-time equivalent)
Passengers (Nov-Oct):  1,677,684 in 2022 v 752,102 in 2021 (2,498,354 in 2019 – pre-Covid year)
Freight (Nov-Oct):  167,225 in 2022 v 160,377 in 2021 (201,554 in 2019 – pre-Covid year)
12 vessels connecting France, the United Kingdom, Spain and Ireland, via 14 maritime routes
12 ports: Roscoff, Saint-Malo, Cherbourg, Caen, Le Havre, Plymouth, Portsmouth, Poole, Cork, Rosslare, Santander, Bilbao.
Press contacts:
Nigel Wonnacott: [email protected]
Christopher Jones: [email protected]